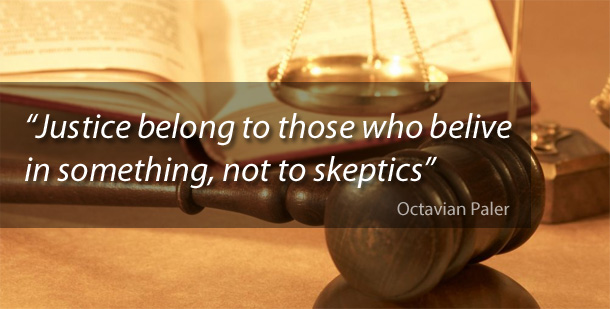 Areas of expertise
Business Law
Commercial and Contract
Competition
Concessions
Company and Corporate Law
Employment and Labor Law
Extradition Proceedings
Insolvency/Liquidation
Intellectual Property, Copyright and Trademarks
Law Reform
Litigation, Arbitration and Dispute Resolution
Mergers, Acquisitions and Disposals
Privatization
Project Financing/Public Private Partnerships
Property and Construction, Landlord & Tenant
Legal assistance and representation before any jurisdiction authority or institution, defense of the best interests for our clients in their relations with public authorities, institutions or any natural persons or any legal persons, Romanian or foreigner.
Debts retrieving
Legal assistance and representation before court and any other authority or institution.
Legal assistance and representation before legal executors.
Consultancy in various field of law including commercial, civil, penal, financial and fiscal law, intellectual property rights.
Establishing Romanian legal persons, dealing with constitutive documents.
Obtaining different advices and authorizations requested by law, fiscal certificates, any documents from the real estate office and other services related to the real estate office and real estate transactions.
Drafting of various legal documents including testaments.
Drafting contracts on various legal matters.
Assistance and legal consultancy in real estate transaction.